Yarn Suppliers
In Kolkata
We are yarn supplier company from Kolkata, we provide different varieties of yarn to big industries or businesses in bulk for their different purposes. We also manufacture yarns.
Our factory is located in Howrah, West Bengal. Our main target is to provide the best quality of yarns with numerous variations at competitive cost. We always look for the best result with customers, fulfilling their satisfaction is our motive.
Our quality is of par excellence. We always try to provide comforting service to you with highly efficient and friendly servicing. We believe in prompt actions and supply goods to you with ease. Building healthy relationship with customers brings satisfaction on both sides. We deal with all kinds of yarns like
Viscose
Yarn (Artificial Silk)
---
Viscose Yarn, also known as Rayon, is a semi-synthetic fiber. Cellulose is extracted from wood, is then treated with a chemical called Sodium Hydroxide, and then mixed with a chemical Carbon Disulfide to create Cellulose Xanthate, which is extruded through a spinneret to make Viscose Yarn.
These are made in Deniers of 120/2 and 150/2.
The USP of this yarn is its shine and softness . Its one of the most expensive amongst all kinds of yarn . It is made from silkworms . We maintain uniformity in colour as there is minimum variation from one batch to the other.
Viscose or Rayon, artificial textile material composed of regenerated and purified cellulose derived from plant sources. It is a super soft fabric with a luscious fall and better absorbing qualities than cotton. Rayon is primarily made of wood, most people are unaware that rayon is a biodegradable fabric and hence more eco-friendly as compared to other textiles.
It is used in textile industry for making clothes like saree, blouses, socks. For furnishing purposes it is used to make bed-sheets, curtains, blankets and carpets. It is also used in medical purposes for making bandages, surgical dressings. And also in tyre industry for manufacturing tyre cod.
---
Products's USP
Good shine
Consistency in color between all dying batches
Color fastness
Color does not bleed
Usage
Garment manufacturing, like dresses, shirts, jacket, shorts etc.
Lining
Embroidery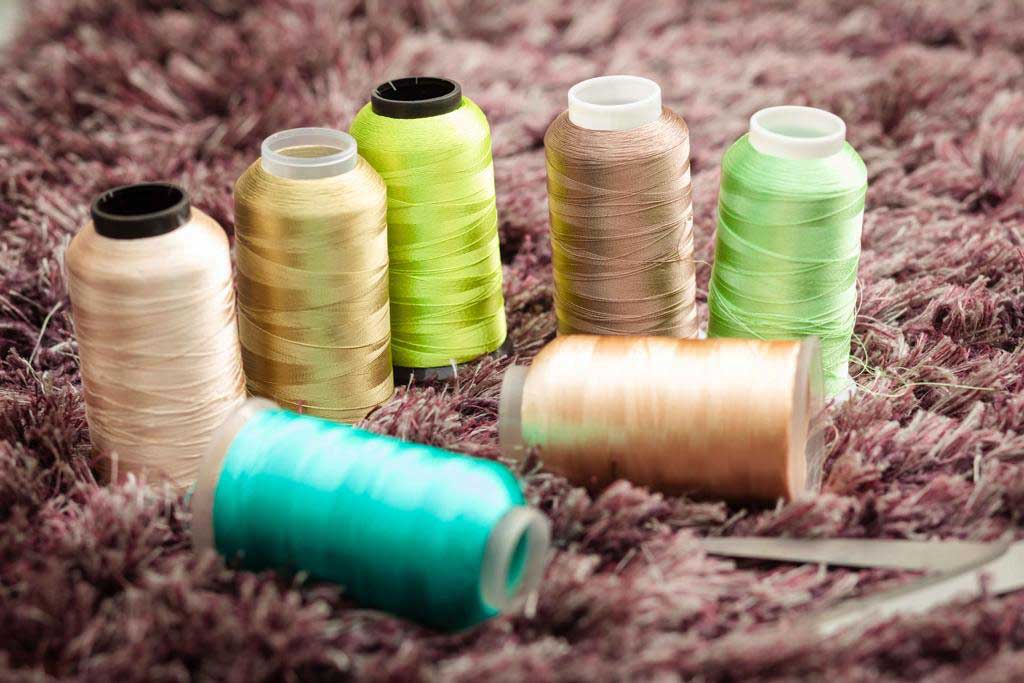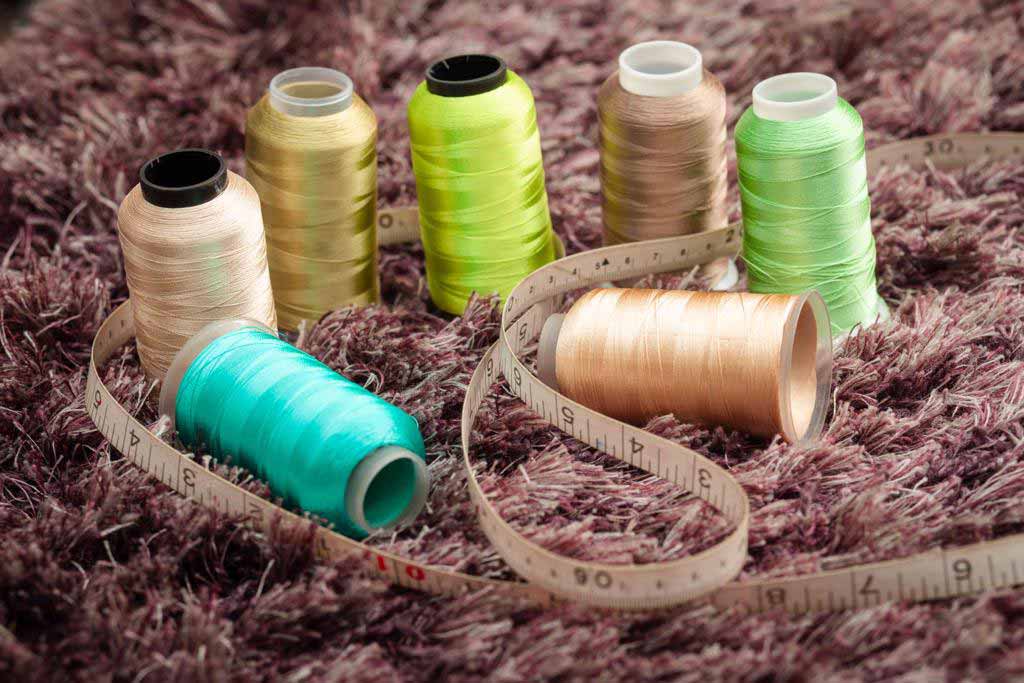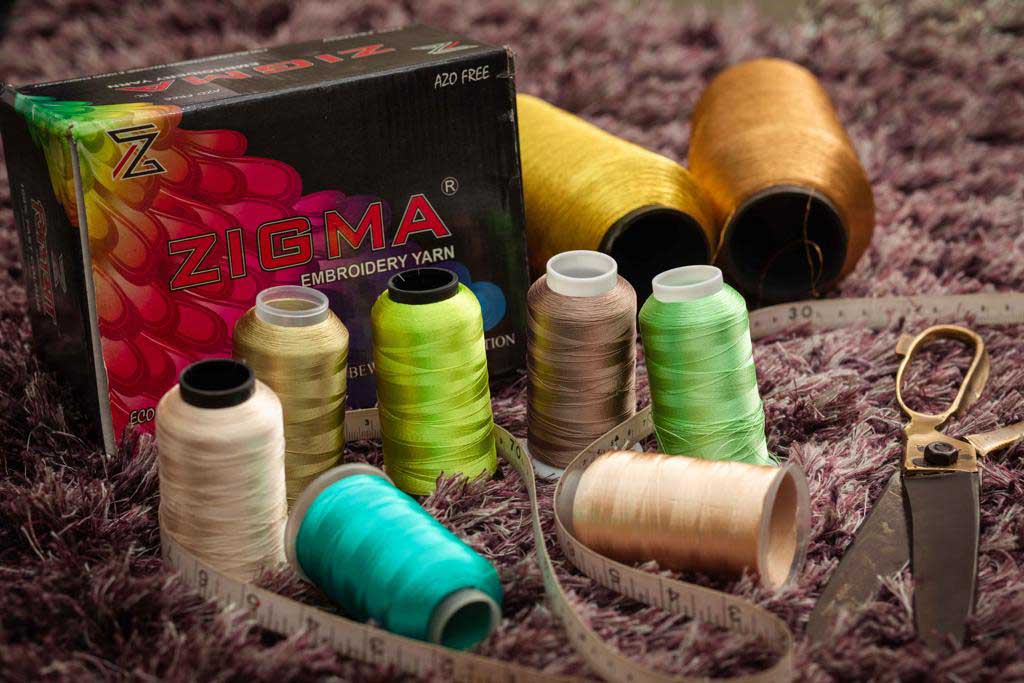 ---
Polyester is the choice of fiber and fabric for many industries. It can be applied to a wide variety of useful purposes.
Polyester yarn suppliers are now too wide all over the regions. Like most commonly nowadays it is used in making plastic bottles, filters, home furnishing like bed sheets, curtains, pillows as well as clothes, this kind of polyesters are named as mylar ( a kind of polyester) . It is used to manufacture high strength ropes, thread, and much more in industries. Wool and cotton usually lose the warmth but polyester has the power to retain its warmth.
Polyester Yarn is made from synthetic Polymer.
It is made in Denier of 120/2.
The USP of this Yarn is its strength and mat look . It is a very cost efficient product .
---
Products's USP
High strength and tenacity
Knot-less
Cost-effective
Usage
Furnishing Industry, like cushions, pillows, comforters, upholstery, curtains etc.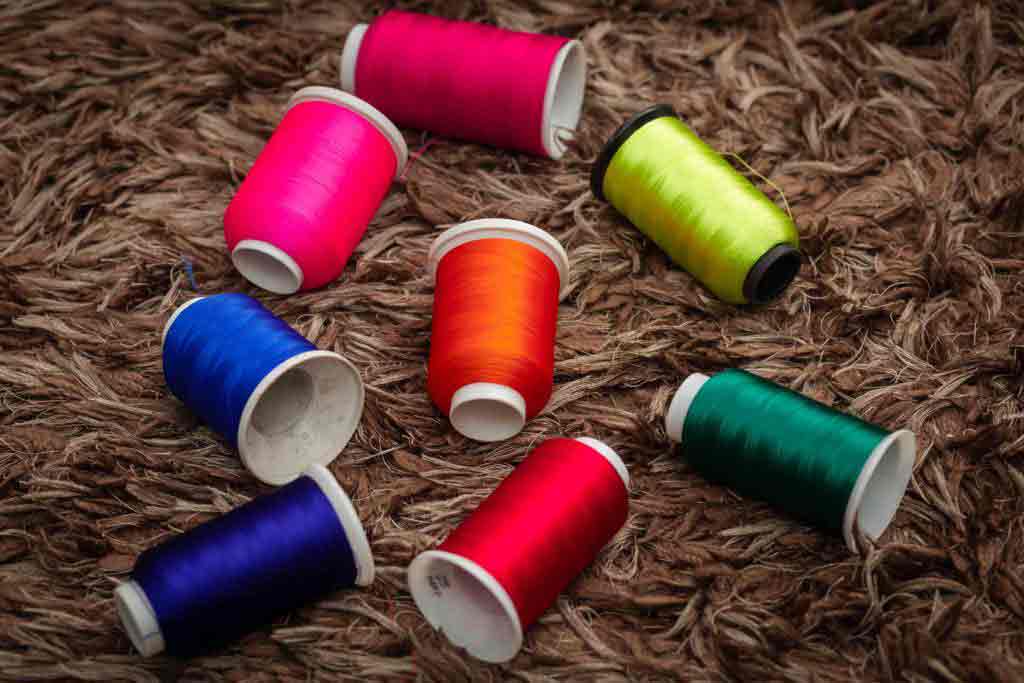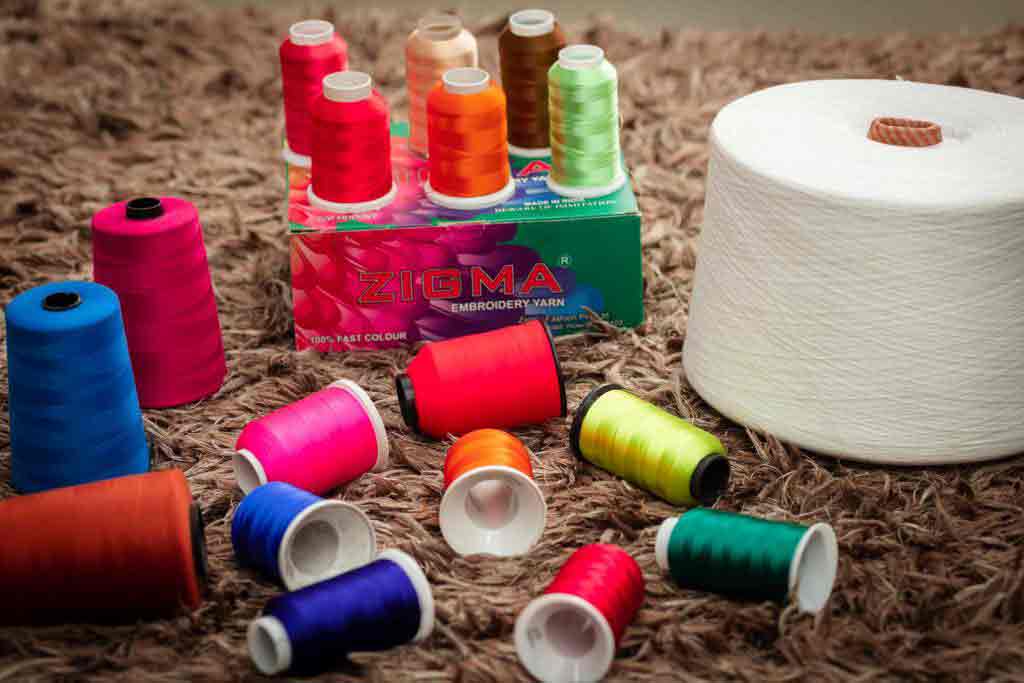 ---
Wool look yarn is not natural yarn it is rather man-made which is inexpensive as well. It is washable, durable, affordable and widely available. It is used in making socks, hats, gloves, scarves, sweaters, home furnishing fabrics.
Wool-look, also known as Acrylic Yarn, has a hairy texture and has long fibers sticking out of it. It is manufactured by a very unique spinning technique of twisting fibers together.
It feels very similar to Wool . Its very soft in texture and a premium quality of yarn . Mainly used during the winter season .
---
Products's USP
Very hairy texture
Usage
Borders
Fabrics
Women's wear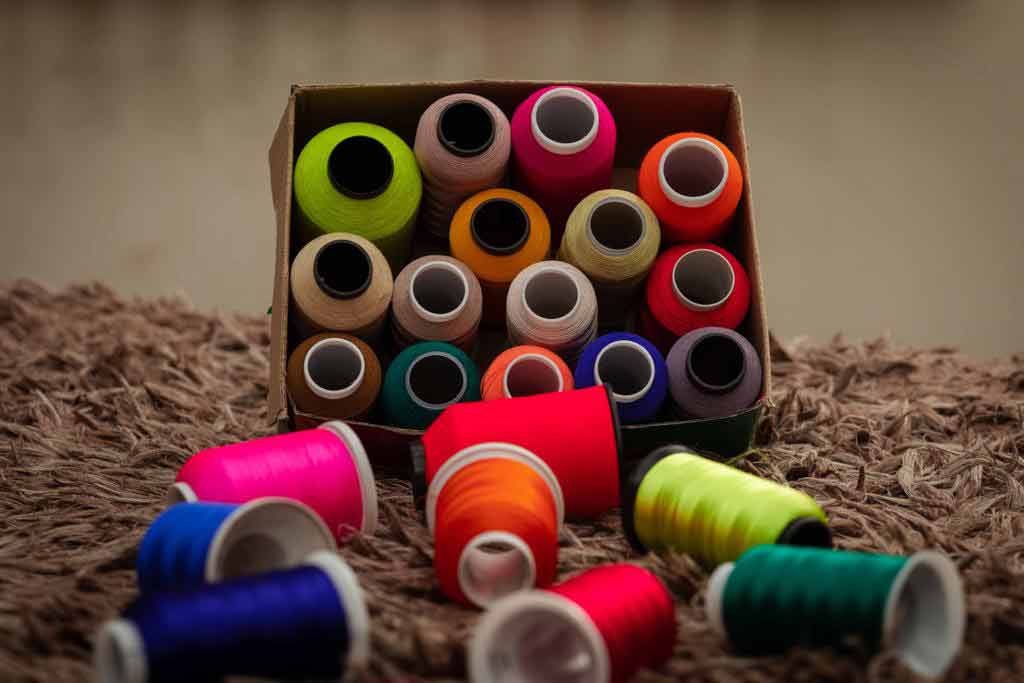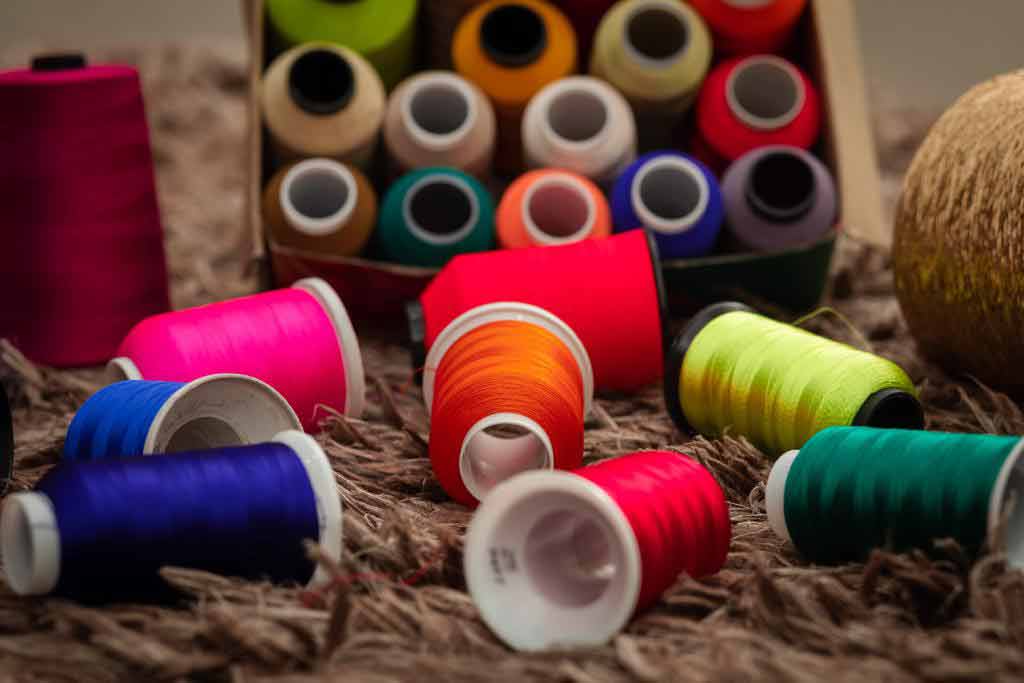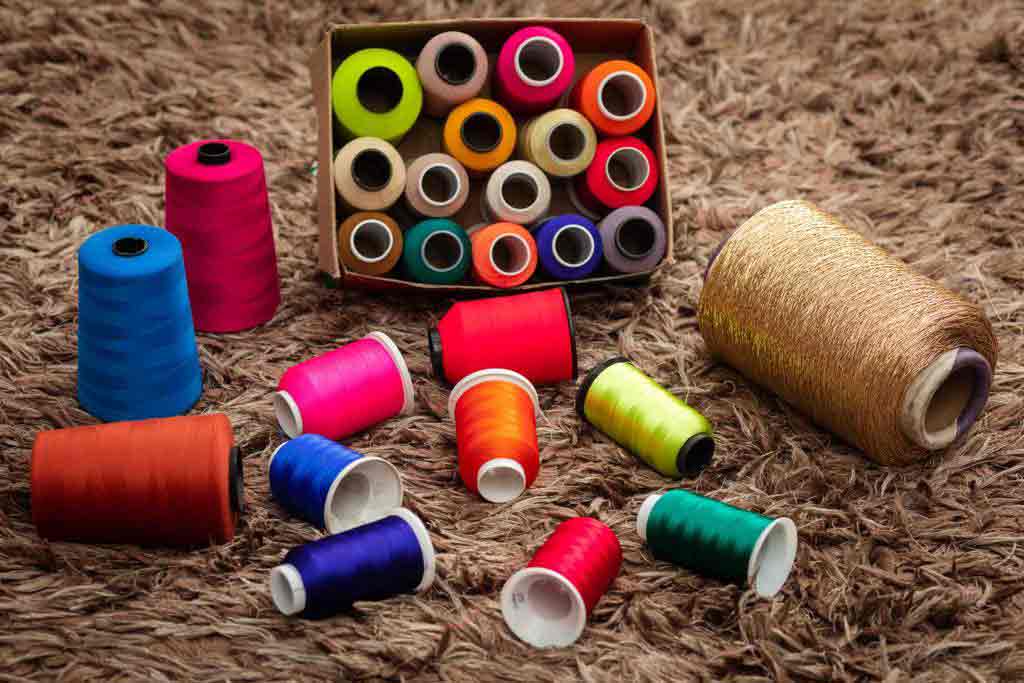 ---
Spun polyester is perfectly spun with advanced spinning technology. Spun are made from wool viscose material to guarantee its smooth texture, strength, lightweight, thickness. It is used for producing carpets, curtains, homes furnishings, rugs, garment stitching and embroideries etc. Also works as a substitute of cotton.
Spun Polyester is also known as PP or PP Spun. These are made in two or three ply.
It feels and looks like cotton , but cotton being an expensive product , it is also used as a substitute to cotton in a lot of places . It is also known as Under Yarn
---
Products's USP
High strength
Cost-effective
Usage
Garment stitching
Embroidery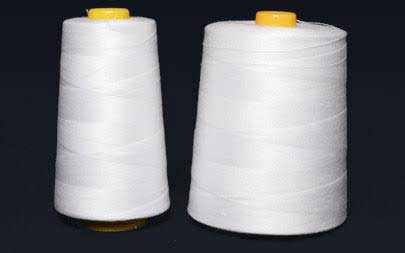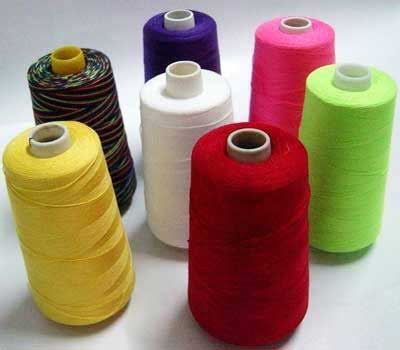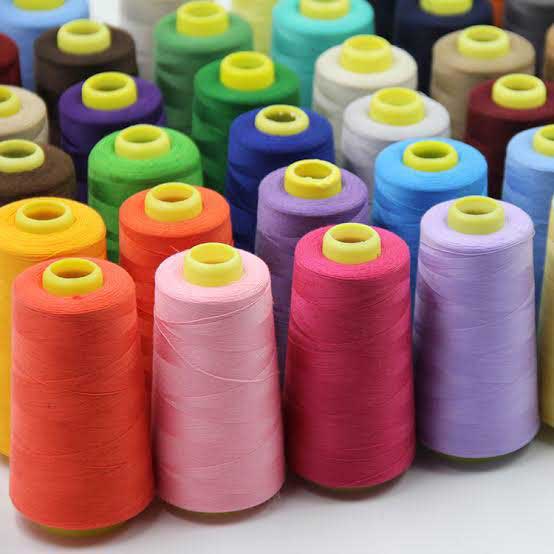 ---
Cotton is the most common manufactured yarn in Kolkata and purest form of yarn which are mostly used for making light clothes for summer, fishnets, coffee filters, book bindings and also rubber plastics. There are many cotton yarn manufacturers in Kolkata and Zigma Fashion is one of the best of them.
Pure Cotton Yarn is the perfect fiber for summer season.
---
Products's USP
Very soft
Very fluffy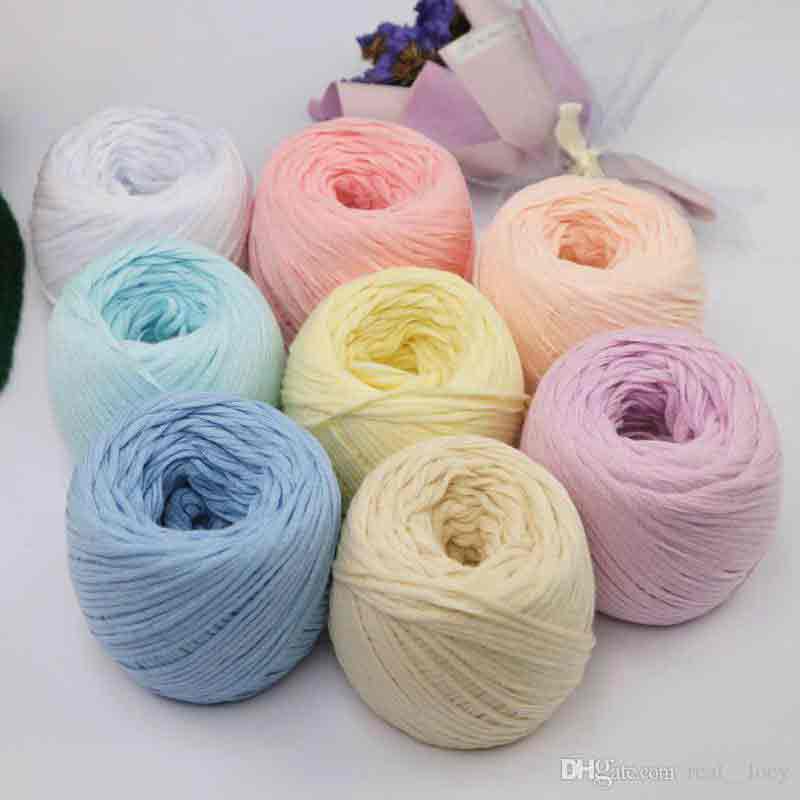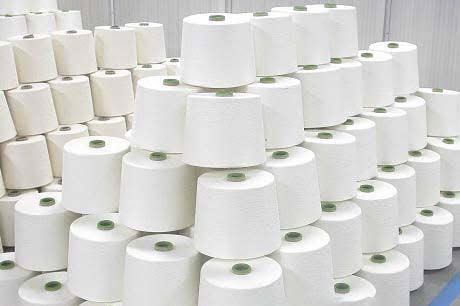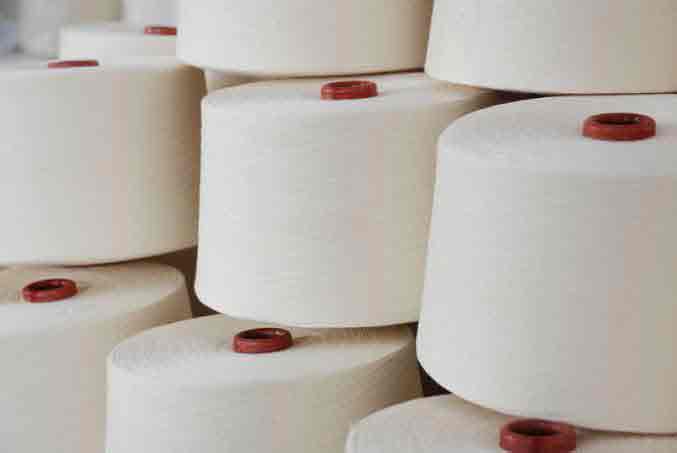 TEARABLE AND WATER
SOLUBLE PAPER
---
Tearable Paper is a fabric like paper used as the underlining for embroidery on fabrics and saris to give it strength. It can be torn from all four corners. It is made from wastage of cotton hosiery fabric.
---
Products's USP
Can be torn from all four corners.
Usage
Underlining for embroidery
Water Soluble Paper is a fabric like paper used as underlining for embroidery on fabric and saris to give it strength. It dissolves in water after washing and is available in two types- cold water-soluble and hot water-soluble.
Products's USP
Soluble in either hot or cold water
Usage
Underlining for embroidery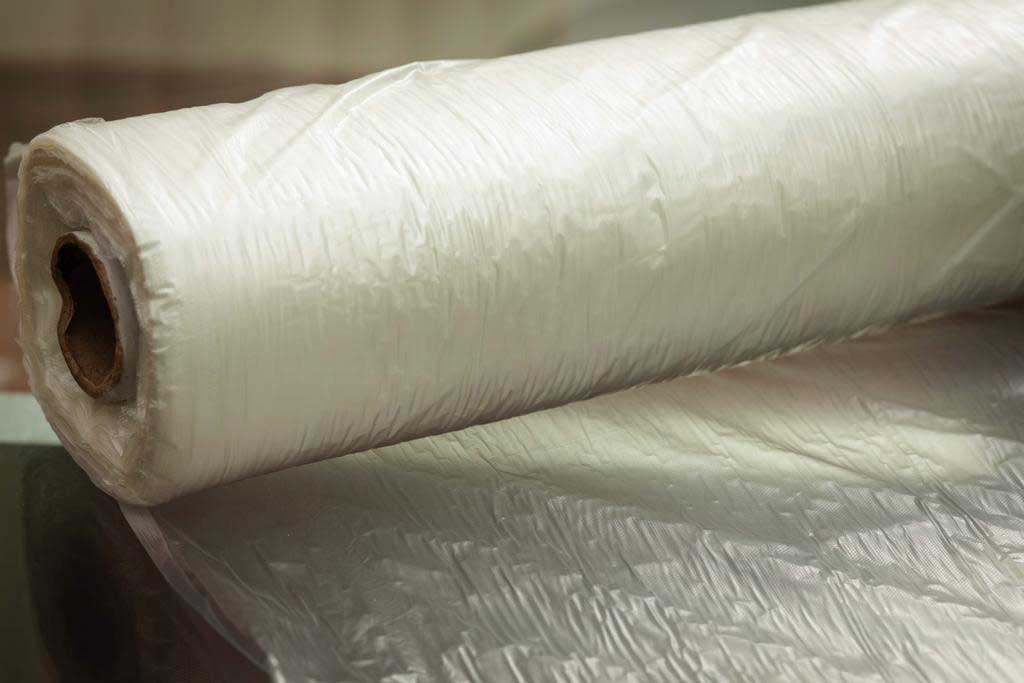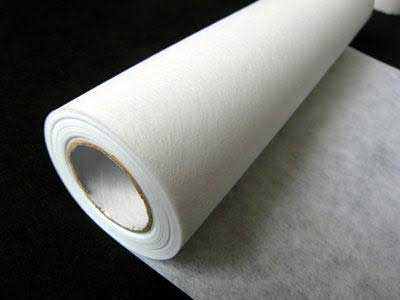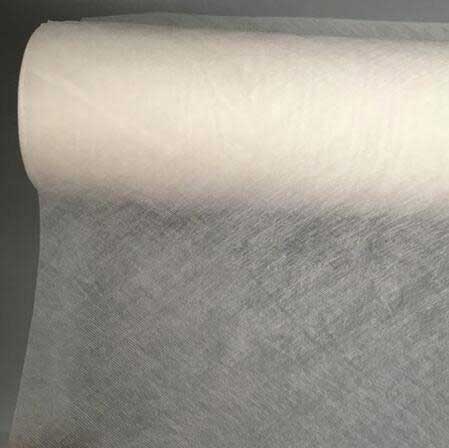 For any further queries on Yarn supply call us at +9133 2668 0602/3/4.
Get the best deal from the best Yarn dealer in Kolkata.
Enquire Now!